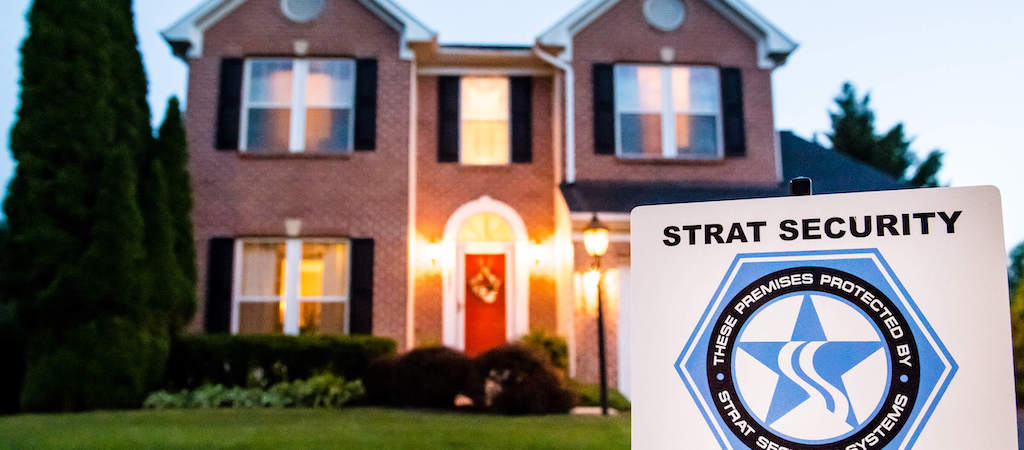 A security (burglar) alarm system is a system is a system designed to protect you from theft and property damage. The security alarm system is triggered when unauthorized entry into your home is detected from door or window contacts, motion detectors or glass break detectors. When a security alarm control panel is triggered by one of these devices, the central station notifies the police department of the emergency and they are dispatched to the location to assist. To notify everyone inside of the emergency, sounding alarms internally can come from bells and sirens during the alarm.
Strat Security offers complete and total security solutions for your home. With 30 years of experience in the industry, we combine our first-hand knowledge with 21st century technology. That's why so many residential clients choose Strat Security Systems.
We design new security alarm systems or renovate existing security alarm systems with the following devices and needs:
Full Voice Security Alarm Systems
Alarm.com Security Automation
Security Alarm Control Panel
Keypad
Door and Window Contacts
Motion Detectors
Glass Break Detectors
Water Detectors
Temperature Sensors
Smoke Detectors
Heat Detectors
Carbon Monoxide (CO) Detectors
Sirens
Want to learn more? Contact us today and one of our experienced consultants will provide a customized plan to protect your home.
Ready to Upgrade Your Security?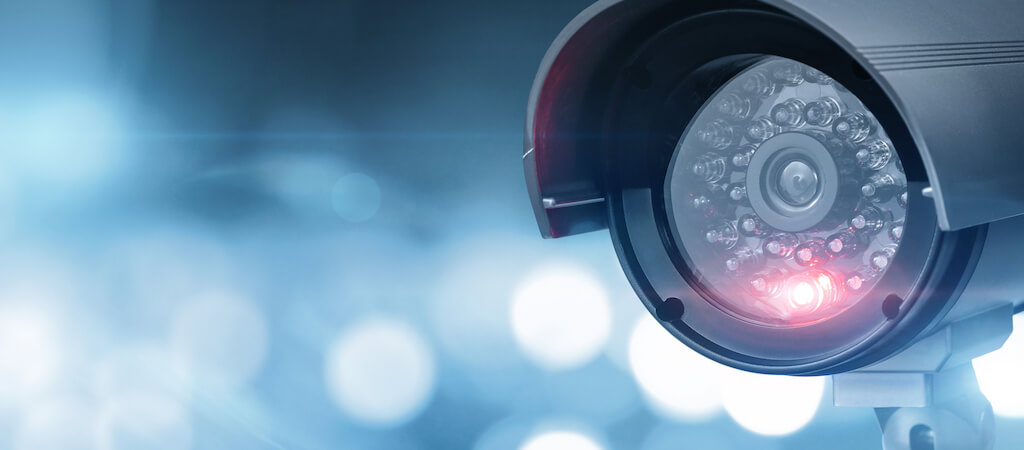 Camera Video Surveillance Systems (Closed-circuit television (CCTV)) is the use of video cameras to transmit a signal to a specific place such as a set of monitors or a video recording system. There are multiple types of cameras available such as analog, digital, and IP. Cameras can be viewed from monitors directly connected to the cameras, or can be reviewed remotely on laptops, smart phones, or monitors with networked camera solutions. Camera images and recordings can be saved with the option of adding digital video recorders or networked video recorders to view playback at any given time.
Complete Awareness, from Anywhere
Camera Video Monitoring allows you to see what's happening at your home when you can't be there. Video Monitoring integrates seamlessly with smart solutions, or it can be offered independently for customers who only want Video Monitoring. With an extensive camera lineup that offers live views from anywhere and secure stored clip access at any time, our video solution meets the need of all your customers.
Indoor and Outdoor IP Camera Options
Deliver front door awareness with a WiFi Doorbell Camera
Watch HD quality Live Video and saved clips via web and mobile devices
Alarm and sensor-triggered video recording
Capture 24/7, high-definition, continuous recording
IP Video Server retrofit for any analog camera
Want to learn more? Contact us today and one of our experienced consultants will provide a customized plan to protect your home.
Ready to Upgrade Your Camera System?
Interactive and Automation Solutions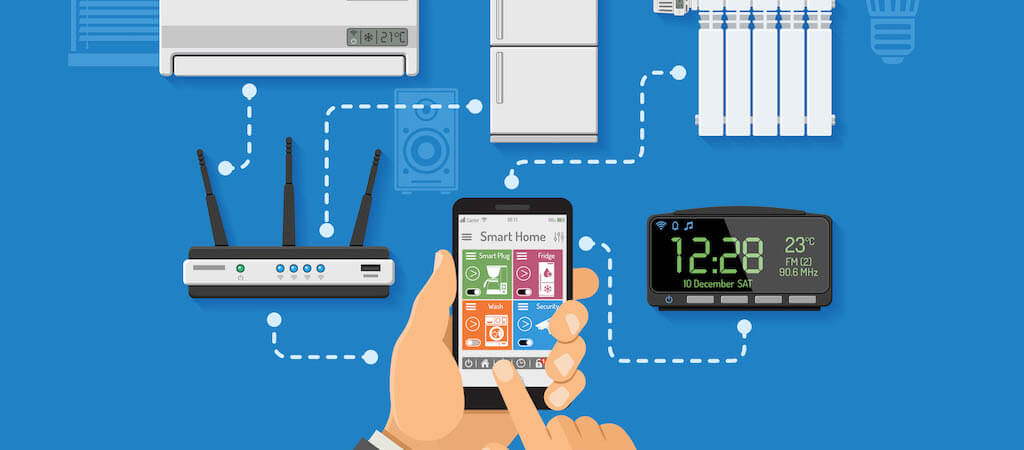 Home automation allows users to monitor and control home attributes such as security alarm systems, door locks, camera systems, lighting, thermostat, sound systems, and much more. An automation system connects all of the controlled devices to a central platform that allows the user to interface and have control of the system through the internet with a smart phone, computer or tablet.
A Strat Security Alarm.com system connects all of the key devices in the home, providing smart, responsive automation and seamless control that you can't get from a stand-alone solution. Alarm.com automatically adjusts the system based on set rules when it detects certain activity around the home. With real-time data from the security sensors and connected devices around the customer's home, Alarm.com can understand activity patterns and take smarter actions on your behalf than standalone systems can.
Easily control security, cameras, lights, locks and garage doors via web and the Mobile App
Scenes buttons give customers the ability to adjust multiple devices with a single command
With Alarm.com's Geo-Services, customers can set automated rules based on the location of their mobile device
A Strat Security Alarm.com Automation System gives you the control of the following:
Interactive Security Alarms
Smart Lock & Garage Door Systems
Camera Systems and Video Monitoring
Energy Management
Water Management
Irrigation System
Want to learn more? Contact us today and one of our experienced consultants will provide a customized plan to protect your home.
Ready to Upgrade Your Control?